Reach your tribe with a fast website that Google loves
Clariable is your digital partner to make your passion easy to understand for customers and search engines.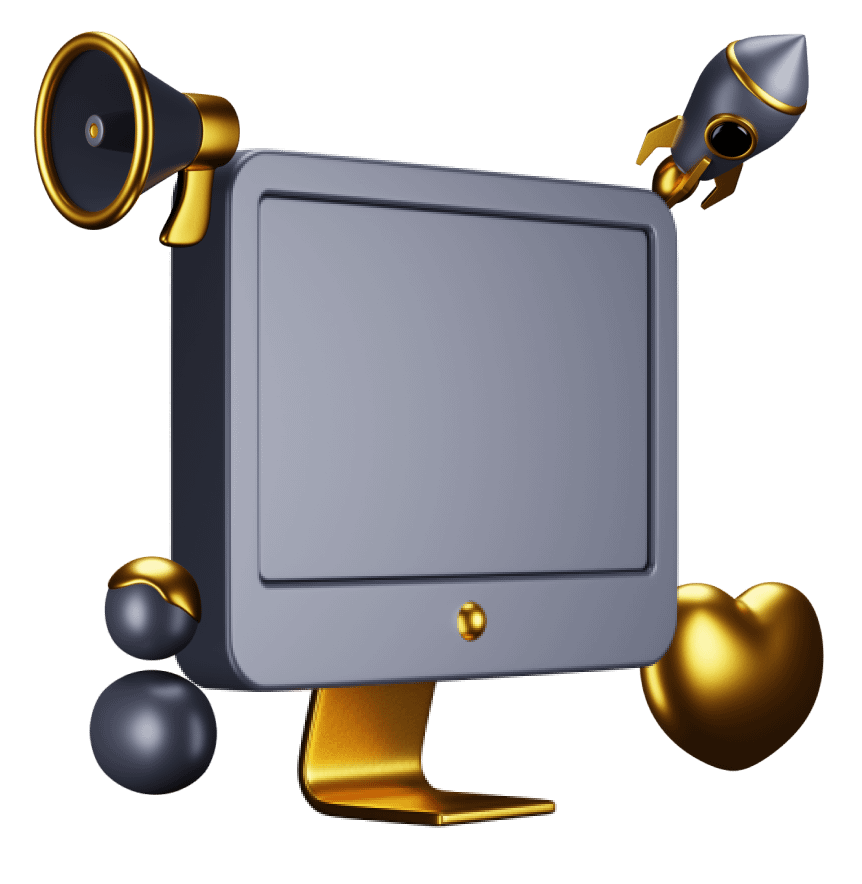 Why you need a solid website for your project
Credibility
A professional website along a business email communicates that you take your craft with dignity and care.
Conversions
Your website should not be just a business card, but rather a well oiled machine to turn visitors to leads.
Connecting
People don't just need to know what you do, they need to know why they should choose you! You are your story.
How a poorly built website hurts your business
Lost profit
If your website fails to communicate your value proposition clearly and instantly, competition wins.
Unreachable
Your visitors are not the only ones to notice the low quality. There is little hope to rank up in search engines.
Hacks
Unsecure websites can result in warnings or breakdowns, and at worst, may pose a risk to the safety of your visitors.
It does not have to be that way. I can help you move forward
Hi, I'm Mario.
On the internet, we're all strangers to one another. Despite this, we need to build trust among our visitors within minutes if not seconds. I want you to feel confident in your own online presence, so that you can truly connect with others.
As a former event organizer turned web professional, clarity is in my lifeblood. I will make sure that there is nothing that prevents visitors from understanding the unique value that you provide.
I believe that our contributions to the world define us. Therefore I prioritize working on projects that have a positive impact on other people and the environment.
I can serve you also in:
Suomeksi
En español
Not just good, but the best technical quality you can get
Clariable.com page quality, tested 22.9.2022
Want to know how well your website scores?
What kind of services you get from me
Advanced websites
With top performance, the only limit is your imagination. Need a membership area? Complex booking system? Self hosted CRM? Check.
Ecommerce stores
Using Woocommerce, nothing will stop you from scaling. No matter if you're selling food, tickets, or a high-value item, let's get the most out of it.
Speed optimization
Is your website slow, but you want to keep the design? Let's identify all current performance bottlenecks and improve your conversions.
Site Care
Need assistance maintaining your WordPress site? I offer state-of-the-art servers, CDN, daily backups, security, uptime monitoring, and updates.
Reviews from happy clients
Mario did an excellent job with our website. Not only did Mario offer great customer service with timely response, Mario is also a very proactive communicator in making us understand our visions about the website more clearly. Mario always offers his support and suggests how to make things better, even after the job has been well accomplished.
Bambi Dang
CEO of Finest Future
Mario is the most trustworthy developer I've worked with. Committed to making our vision a reality, he always looks for that one solution that benefits us the most, keeping us informed at every step along the way. Along with being professional and fast, he is also a kind person. I am happy to recommend Mario's web services at any time!
Pekka Kari
CEO at Grow Capital Oy
Some of my completed work
Keep all your data, while giving privacy for your visitors
Your personal data is not collected here.
This is because I use and offer my clients simple-to-understand, privacy-friendly analytics that is always in line with GDPR, so no cookies are needed!
If you feel like you absolutely need Google Analytics, then a functional cookie consent will be included.
Is your website GDPR compliant?